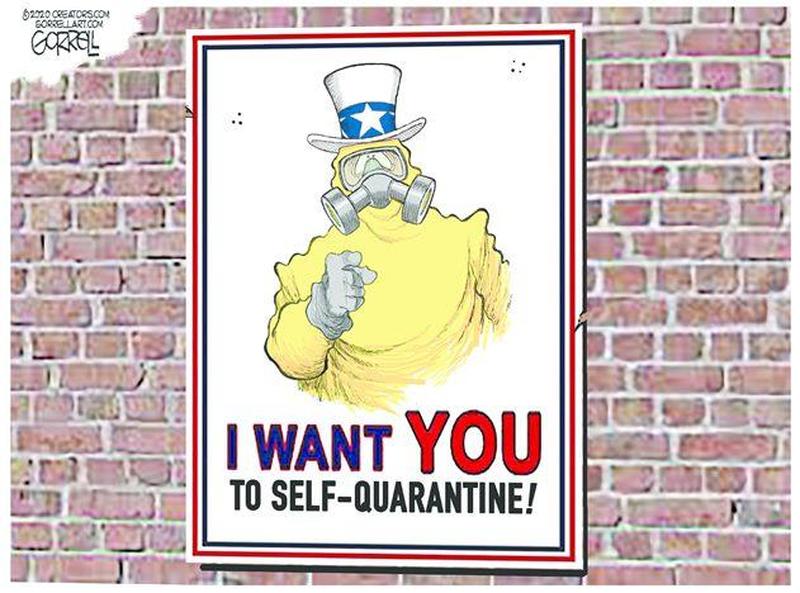 Tuesday March 17, 2020. We sold the business development company GBDC a holding the Core Portfolio. We are ALSO trying to sell MRCCL but have been unable to get a bid.
The press conference going on right now is projecting a very positive view of the virus situation. The markets are off the lows. We are beginning….beginning to think we may start seeing stabilization in the financial markets.
__________
There are too many non-quantifiable risks with a global recession looming, as noted by David Rosenberg:
"The pandemic is a clear 'black swan' event. There will be a whole range of knock-on effects. Fully 40 million American workers, or one-third of the private-sector labor force, are directly affected ─ retail, entertainment, events, sports, theme parks, conferences, travel, tourism, restaurants and, of course, energy.

This doesn't include all the multiplier effects on other industries. It would not surprise me at all if real GDP in Q2 contracts at something close to an 8% annual rate (matching what happened in the fourth quarter of 2008, which was a financial event alone).

The hit to GDP can be expected to be anywhere from $400 billion to $600 billion for the year. But the market was in trouble even before COVID-19 began to spread, with valuations and complacency at cycle highs and equity portfolio managers sitting with record-low cash buffers. Hence the forced selling in other asset classes.

If you haven't made recession a base-case scenario, you probably should. All four pandemics of the past century coincided with recession. This won't be any different. It's tough to generate growth when we're busy "social distancing." I am amazed that the latest WSJ poll of economists conducted between March 6-10th showed only 49% seeing a recession coming".