WANNA GO ON A CRUISE????!!!
February 13, 2020. Yesterday we mentioned the new AT&T preferred issue. It appears set to start trading today.
Ticker: ATTXL
As we already own two T issues, we will not be buying and the yield is relatively low. If you buy, do not pay much more than $25.00.
We remain very concerned about the virus situation. It is still possible we will be taking profits and raising cash in the Core Portfolio.
__________
And as the odds of a Trump win have accelerated, so has the stock market…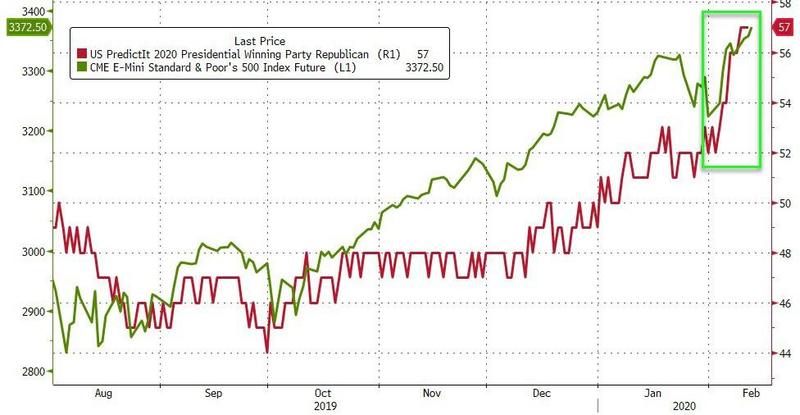 Source: Bloomberg
Is it as simple as that? The market appears convinced that Sanders will get the Dem nomination and lose in November. FULL ARTICLE