January 23, 2020. We spend many hours everyday looking at possible buys and sells in the Core Portfolio. And right now there is just nothing happening. But JPMorgan has an article with 3 BUYS, and we hold all three already. Article link:
By market capitalization, TESLA (cult stock) is THREE times larger than Ford. LOL You call this crazy stupid.
__________
PricewaterhouseCoopers' (PWC) Annual Global CEO Survey has revealed that pessimism among more than half of the CEOs surveyed across the world are bearish on the global economy.
PWC surveyed 1,581 chief executives in 83 territories, found 53% projected a decline in the rate of global economic growth this year. Only 27% of CEOs are "very confident" that 2020 will turn out to be a prosperous year. The number of bearish CEOs is at the highest level since 2009. 
__________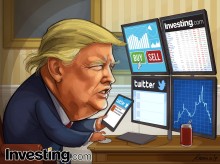 Trump talks about the rising stock market, almost everyday, but there are analysts out there that say that most Americans are NOT in the market, and therefore don't really care about stocks. There is one dude that we listen to that claims 84% of households are NOT in the markets….or 16% ARE in stocks. SO, what are the facts??
According to Gallup, below, 55% of Americans ARE in stocks (vs the 16% number above) …so theoretically they ARE interested in stock market movements. (Obviously the rich and super rich hold the highest PERCENTAGE of stocks.)
WASHINGTON, D.C. — With U.S stock values setting record highs this year, but also experiencing significant volatility, it is fair to ask what percentage of Americans are personally exposed to the market's financial risks and windfalls.
Gallup found 55% of Americans reporting they own stock in April 2019, similar to the average of 54% Gallup has measured since 2010. This is based on a question asking respondents about any individual stocks they may own, as well as stocks included in mutual funds or retirement savings accounts, like a 401(k) or IRA.
Stock ownership was more common from 2001 to 2008 when an average 62% of U.S. adults said they own stock, but this fell toward the end of the 2007-2009 recession and has not fully rebounded.
NOW IN OUR 8TH YEAR. NOTE TO NEW READERS:  Before you buy anything we discuss here, GO to the Core Portfolio tab to see a CURRENT listing of holdings. Dividend Income Investor is designed for investors seeking income by using preferreds, BDCs, REITs, Closed End Funds, baby bonds and corporate bonds. Don't forget to hit the like button. Go Here For "About" Our host WordPress is running ads in the blog and we receive NO compensation from this advertising.