RISING RATES HURT CORE PORTFOLIO
November 11. 2019. The 10 year treasury closed at 1.93% last week. Rising rates knock preferreds and baby bonds down and we are expecting declines in the next three months. It is not fun to see paper losses in the portfolio but this is not permanent: and we continue getting the dividends.
Excellent article: why is socialism so popular these days
https://www.zerohedge.com/economics/4-reasons-why-socialism-becoming-more-popular
The latest polling from Monmouth shows that President Trump enjoys a higher favorability than every serious 2020 Democrat candidate.
Those of you looking for even more proof that the establishment media have only a slight impact on public opinion need only read on…
Keep in mind that this a poll of 835 registered voters taken between October 30 and November 2, 2019 — or while Democrats and their media allies are on a 24/7 crusade to impeach Trump.
Favorable / Unfavorable

Donald Trump: 44 / 54 percent

Quid Pro Joe Biden: 43 / 50 percent

Bernie "The Fossil" Sanders: 41 / 54 percent

Cherokee Princess Elizabeth Warren: 42 / 44 percent

Dingbat Kamala Harris: 27 / 46 percent

Mean Little Mayor Pete Buttigieg: 27 / 34 percent
OUCH…..CARS SALES DOWN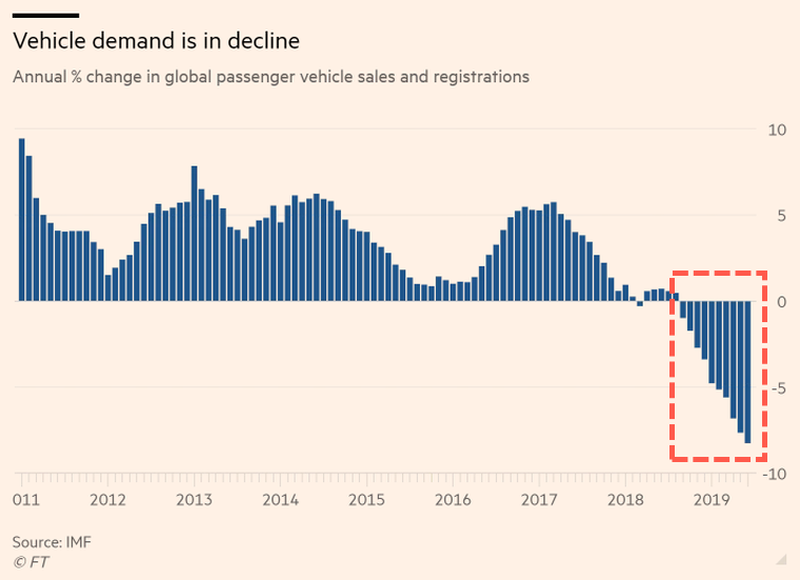 NOW IN OUR 7TH YEAR. NOTE TO NEW READERS:  Before you buy anything we discuss here, GO to the Core Portfolio tab to see a CURRENT listing of holdings. This "free" blog is designed for investors seeking income by using preferreds, BDCs, REITs, baby bonds and corporate bonds. Don't forget to hit the like button. Go Here For "About" Our host WordPress is running ads in the blog. We receive NO compensation from this advertising.