October 31, 2019. A 'trick' from IRM today. We were anticipating a sell on IRM, as it headed higher into our sell zone. They are reporting some bad news this morning so it is dumping. We will not get the profitable trade that was expected, but will continue to hold for the dividends. IRM is a long term hold, probably for years.
We have been watching BIZD for months, as a possible buy. Will make a decision soon.
__________
The 12 Safest Bond Mutual Funds That Actually Pay Contrarianoutlook.com has published a list of bond mutual funds that they claim is "safe". Remember, these ARE JUNK BONDS so they ARE risky. But you may be interested in looking at the list below.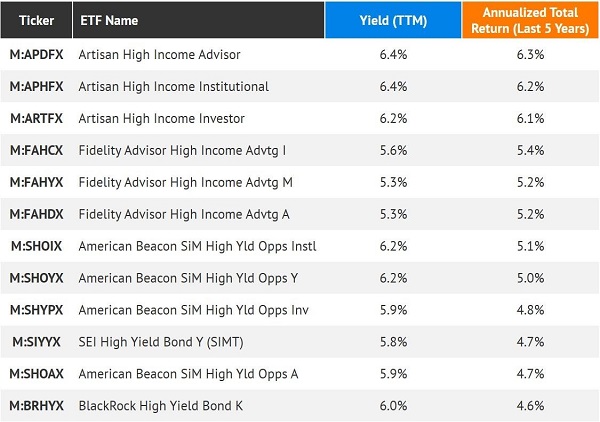 NOW IN OUR 7TH YEAR. NOTE TO NEW READERS:  Before you buy anything we discuss here, GO to the Core Portfolio tab to see a CURRENT listing of holdings. This "free" blog is designed for investors seeking income by using preferreds, BDCs, REITs, baby bonds and corporate bonds. Don't forget to hit the like button. Go Here For "About" Our host WordPress is running ads in the blog. We receive NO compensation from this advertising.