May 22, 2019. Every so often we run across a very nice, conservative, SAFE investment grade baby bond. NRUC is a new bond issued by the $25 Billion National Rural Utilities Cooperative Finance Corporation. It is paying a respectable 5.5% which is good for a highly rated issue. Here is a link to their website:
https://www.nrucfc.coop/content/nrucfc/en.html
DULLES, Va. —The National Rural Utilities Cooperative Finance Corporation ("CFC") announced today that it settled the offering of $250 million aggregate principal amount of its 5.500% Subordinated Notes due 2064 (the "Notes"). The Notes will be issued in denominations of $25.00 and multiples in excess thereof with a coupon of 5.500% per annum.
Interest on the Notes is payable quarterly in arrears on February 15, May 15, August 15 and November 15 of each year, beginning on August 15, 2019. The Notes will mature on May 15, 2064. CFC has applied to list the Notes on the New York Stock Exchange under the symbol "NRUC."
J.P. Morgan and RBC Capital Markets acted as joint book-running managers for the offering. Mizuho Securities, MUFG, Scotiabank, PNC Capital Markets LLC, KeyBanc Capital Markets, SunTrust Robinson Humphrey, US Bancorp and Regions Securities LLC acted as co-managers.
__________
Airbnb guests reporting hidden cameras. Scary. How much you wanna bet this is going on in road-side motels too.
IPX surveyed 2,023 Americans about their views and opinions on Airbnb, and discovered that a staggering 11% of them reported having discovered undisclosed hidden cameras in their rentals.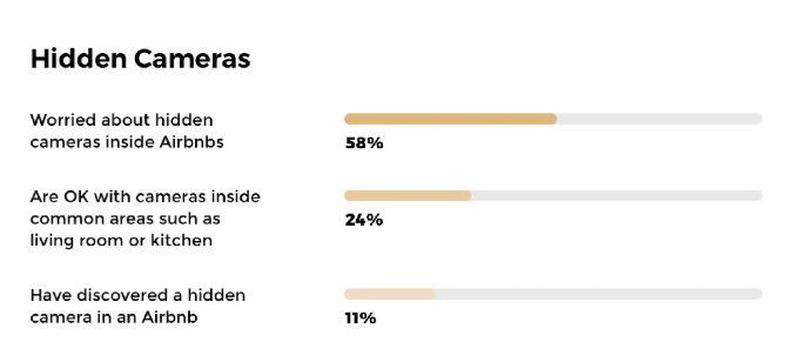 NOW IN OUR 7TH YEAR
NOTE TO NEW READERS: Before you buy anything we discuss here, GO to the Core Portfolio tab to see a CURRENT listing of holdings. This blog is designed for investors seeking income.
Keep scrolling down for more. And don't forget to hit the like button. Go Here For "About and Links"